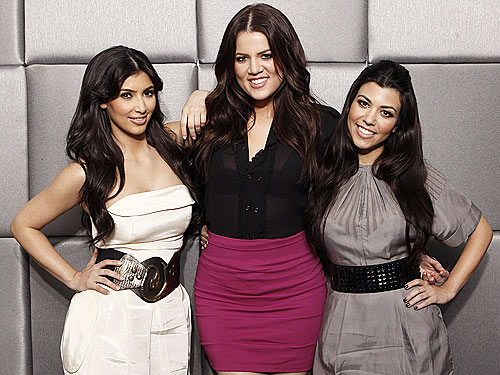 Could it be? According to the
New York Post
, sources say that the Kardashian clan could possibly be coming out with their own magazine. The fam is supposedly close to landing a deal with American Media Inc., which owns
Star
,
The National Enquirer
and
Shape
, in efforts to launch a mag of all thing Kardash. "This is a Kardashian idea," a source said. "They have been reaching out to several media outlets."
This has yet to be confirmed by momager Kris Jenner, or any of the Kardashian sisters. However, rumors are circulating that they all plan to be involved in editorial, and that the mag could launch as soon as spring. Some are saying that say the mag will be more of a fanzine devoted to the family, while others believe that this Kardashian zine will be similar to Kim's
celebuzz blog
, which gives fans the inside scoop on family news and plugs for sponsors. AMI and a Kardashian rep declined to comment.
Though I personally am a bit skeptical on this really happening, I wouldn't put it past the family to publish something like this. With the negativity coming from Kim's divorce, maybe they want a chance to set the record straight with fans and the media. Plus they're always looking for new ventures. I can't knock the hustle. If a Kardashian magazine were to come out, I'm sure the dedicated fans would buy! Would you buy a magazine of all things Kardashian?